Here are articles that I've published elsewhere on the Web.
This Is How Elon Musk Can Build the Hyperloop for a Tenth the Cost of High-Speed Rail
(Originally published August 7, 2013 on motherboard.vice.com)
The Hyperloop Might Actually Work—and It's Less Radical Than You Think
(Originally published August 13, 2013 on motherboard.vice.com)
Here is the first article that I have self-published (In collaboration with artist/writer Jon Ross).
The Future of Space Launch is Near
An illustrated guide to SpaceX's launch vehicle reusability plans

I also have a
SoundCloud
account where I keep more temporary stuff, but the recording below is a keeper!
This is a statement by SF writer Ray Bradbury made during the landing of Viking 1 on Mars at JPL in July, 1976. The interviewer was Jon Lomberg.
The Belt Miner's Tale
I wrote this poem about asteroid mining as if it had fallen through a wormhole into my brain from a century from now. It's done in the manner of cowboy and trucker poetry... in the voice of 'talk like a pirate' Fridays!

(To download 'The Belt Miner's Tale' (V 1.0), right click on the play button below)

Familiar

I wrote this poem about companionship in general but also about the bond that I had with my black cat Familiar, Ursulus. I unearthed this poem from 25 years ago to honour National Black Cat Day on November 17th, 2016.
Read 'Familiar'
(More to come!)


Radio Free London

Radio Free London is a late night radio show on CHRW, the campus radio station of Western University in London, Ontario, Canada.
Monday mornings, 2am til 6am ET.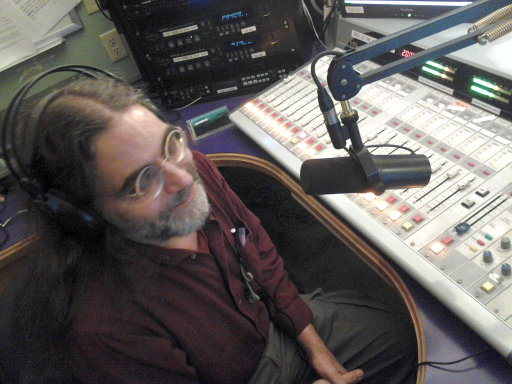 Listen to Radio Free London live on Mondays from 2am til 6am ET:
CHRW live stream page
Radio Free London Podcasts
(Follow this link to listen to the latest shows.)
Featured Show: Spaceflight!
The theme for this show is spaceflight, both robotic and human. It's also a tribute to Carl Sagan, who inspired us to look up... and dream.
(Click the buttons to play or use the context menu of your web browser to download.)
Wanderers - a short film by Erik Wernquist from Erik Wernquist on Vimeo.

(The audio
from Erik's video
in the radio show and this embed
used with permission)

"Field recordings" of local musicians in their natural habitat.

Featured Recording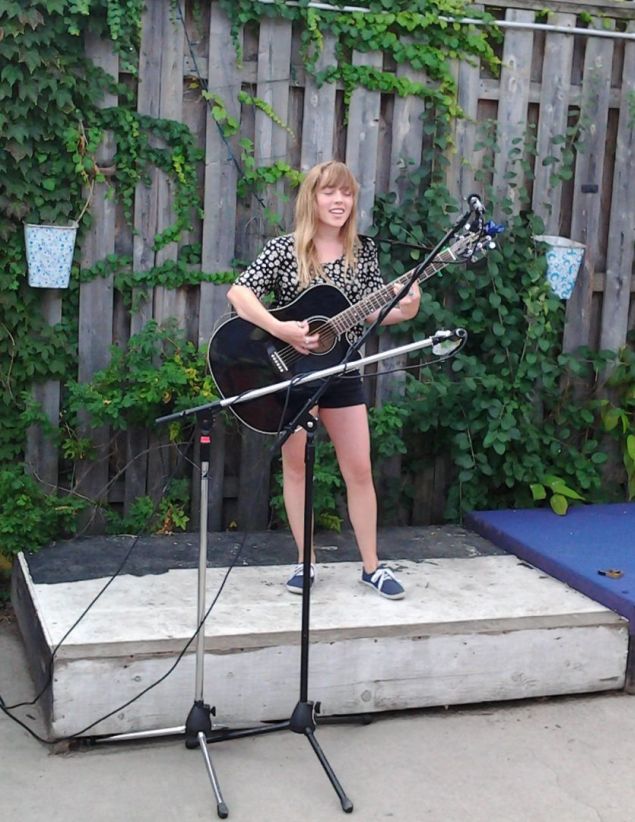 Yessica Woahneil
This recording was made during an acoustic open stage on the patio of the now defunct APK Tavern.
Yessica Woahneil was the spotlight performer for that afternoon's event.
Here is a fabulous recording made at The London Music Club of the bluegrass band Rhyme & Reason.
This recording was made at the Black Shire Pub. Local acoustic musicians sit around a table on stage and play traditional Irish tunes.
Classic bluegrass at its best! Recorded live at the London Music Club.

(More to come!)
.

Things I've learned over the years that may or may not work for you!
Tinkers tips are a collection of musings that I've recently condensed into Tweet-sized bites.
(Enter at your own risk! Ideas inside!)

Site and contact info can be found here.

Recent Tweets
Page View Counter

The Fine Print!
This web site is designed to be viewed on any device with any screen size from smart phone to wide screen. The font can be zoomed to any reasonable size and will still stay on the screen. Keyboard users can use CTRL +/-, mobile users can use the font size controls at the top of the page.

Try it!